Before fashion, many overlooked a vital part of the supply chain: textile and fabric. Without this, there will not be the clothes that we are wearing today. When it comes to the textile and garment industry in Vietnam, it is one of the strongest in the Indochina region, with fabric export reaching up to $44 billion USD. With that in mind, these are some of Vietnam's biggest fabric wholesale markets.

Soai Kinh Lam Market (Dong Khanh Mall)
Housing over 500 fabric shops, Soai Kinh Lam is perhaps Vietnam's most famous fabric wholesale market. Soai Kinh Lam is the famous Saigon Fabric Market where hundreds of tailors and seamstresses would come visit and look for their next favorite fabric to work with due to the vast amount of fabric, all with different kinds of patterns and styles. It is also a tourist hotspot!
Address: District 5, Ho Chi Minh City.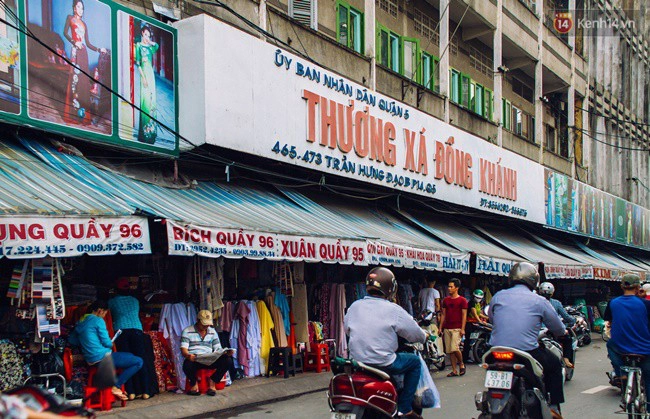 ​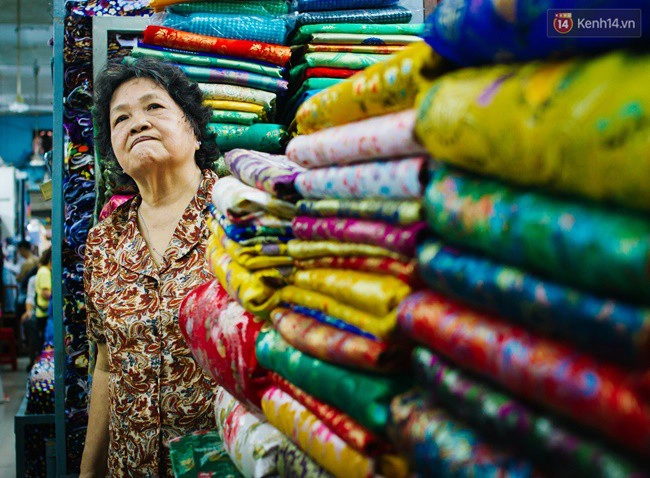 Ninh Hiep Fabric Market

Ninh Hiep Fabric Market is one of Vietnam's oldest markets in Ha Noi. Not only does this market house a staggering amount of fabric stalls and suppliers, the outside streets are also flooded with huge selections of fabric and manufacturers. The fabrics available at Ninh Hiep are typically sold in bundles, with prices depending on what type of fabric is being sold and it's quality. In addition, cotton fabric can be sold for anywhere between 90,000- 110,000 VND per kilogram, contrasting nylon which is sold at around 50,000-60,000 VND per kilogram. It is also common for smaller manufacturers to buy textiles from Ninh Hiep, whereas bigger suppliers tend to import from other countries such as China or South Korea.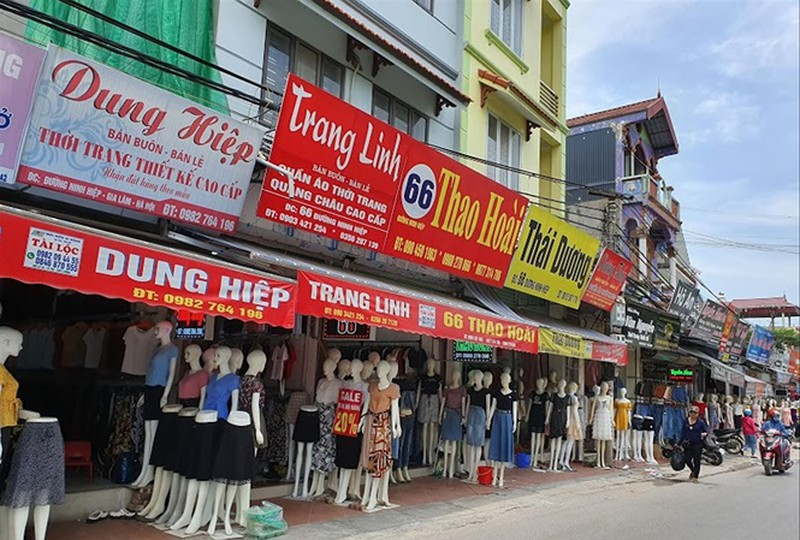 Many people want to come to this market to shop, but do not know what time Ninh Hiep Market opens and closes. This shopping area is extremely bustling with many fashion items, meeting the needs of a large number of customers with thousands of people coming every day. Ninh Hiep Market is always bustling from Monday to the weekend, and usually opens its doors at 7am and closes at 6pm daily. Therefore, you can arrange your time at any convenient time to come here for shopping.
Ben Thanh Market
Another popular wholesale clothing supplier in Vietnam is Ben Thanh Market, which is extremely popular and needs no introduction to its name. This market is a must-visit for tourists when visiting Ho Chi Minh City, with its history dating all the way back to 1914, which is why many name it a landmark of Ho Chi Minh due to its many ups and downs over time. This market has become a comprehensive hub for anything from food, apparel, clothing, and fabric. To further add to this, Ben Thanh also houses many fabric manufacturers selling great quality fabric for great deals.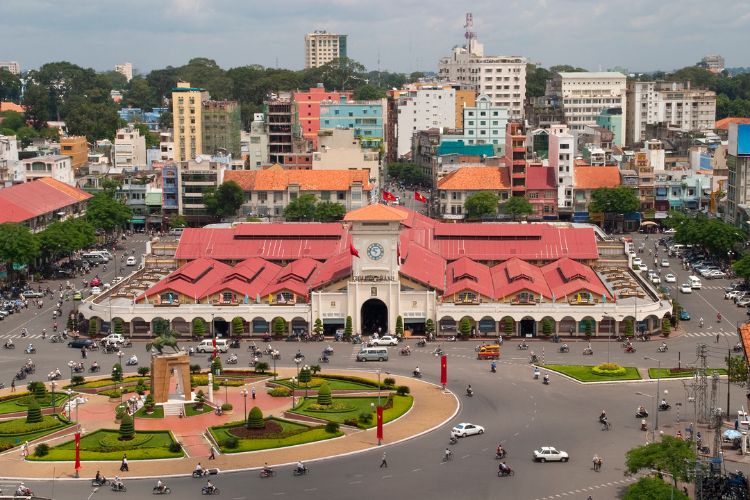 ​
Dong Xuan Market
Dong Xuan Market has an established presence in the old city of Hanoi. It is located in the Old Quarter of Hanoi, under the jurisdiction of Dong Xuan Ward, Hoan Kiem District. The market is only about 800 meters away from Hoan Kiem Lake, quite close to Hang Ma street and Long Bien train station. To the east of the market is Dong Xuan alley, to the west is Dong Xuan street, to the north is Hang Khoai street, and to the south is Cau Dong street.
This market typically caters to wholesalers and various different suppliers, with a few shops retailing at a slightly higher price. This market is grouped into three different levels, each housing many products and companies. It is highly recommended that clothing importers pay attention to the market's second floor, which is dedicated to many kinds of fabrics. It is also a perk to barter with the fabric suppliers who will let you in on all the secrets for the best-selling fabric at competitive prices and good deals.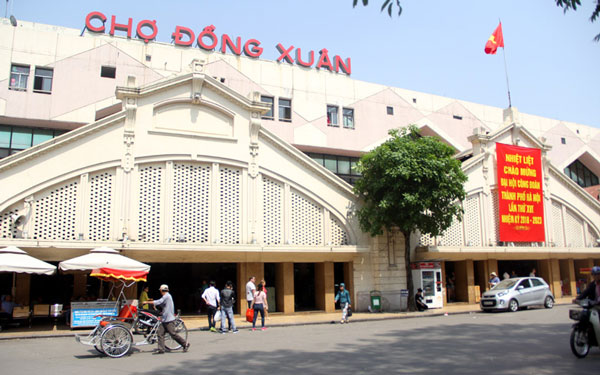 To get to this famous market, visitors can choose personal vehicles such as motorbikes, cars, or take a taxi or ride-sharing services. Here are some suggested routes to Dong Xuan Market:

- Starting from Hoan Kiem Lake: Dong Kinh Nghia Thuc Square - Hang Dao street - intersection - market gate.
- Starting from Long Bien Bridge: Long Bien Bridge - Tran Nhat Duat street - Hang Khoai street - market gate.
- Starting from Quan Thanh street: Quan Thanh street - Hang Dau street - Nguyen Thiep street - Hang Khoai street - market gate.
An Dong Market is the home of many shops selling anything from jewelry, clothing, shoes, and fabric. Each floor is sectioned off depending on the type of products being sold; for example, the top floor is just home to fabric and crafts, a frequent hotspot for local tailors and clothing manufacturers searching for fabric samples. Visiting this market is a great experience, and visiting between 9 am-2 pm is recommended.
Location: 34-36 An Duong Vuong, Ward 9, District 5, Ho Chi Minh City.
An Đông market was formed in 1951 and renovated in 1991. It is considered the oldest market in Saigon, where many marks of the city's history are preserved. An Dong Market currently has 2,702 stalls with an annual revenue of about 1,500 billion VND, attracting many domestic and foreign tourists to visit and shop.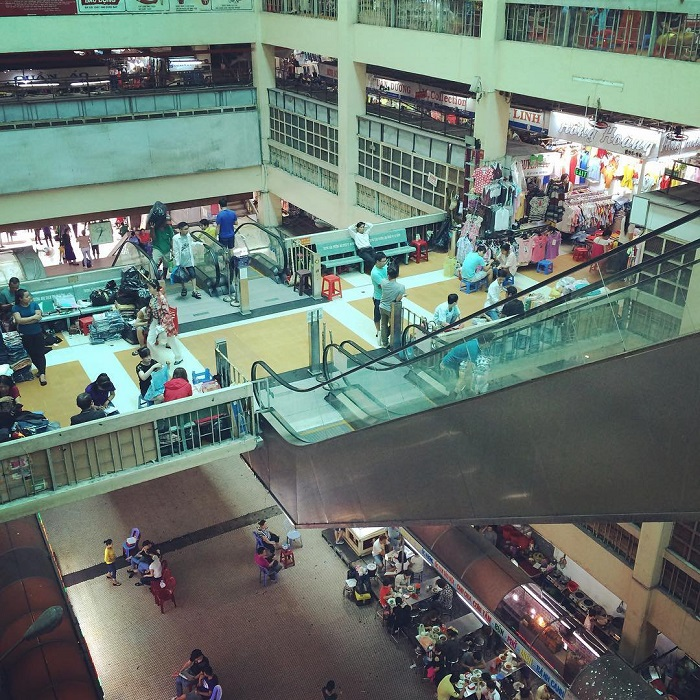 It has an area of approximately 25,000 m2 and is divided into three different areas: An Dong Market, An Dong Plaza, and An Dong Food. The market sells a variety of goods from all over the world, but mainly from China, Thailand, and Japan. In addition to clothing, which is a famous item, An Dong Market also sells dried foods such as dried fish, beef, squid, bird's nest, sea cucumber, and more.
To conclude, understanding what kinds of fabrics are made in Vietnam effectively avoids production interruption, especially in a manufacturing country that relies heavily on imported raw materials. Fabric manufacturers play a huge role in the heart and soul of any clothing products, and Vietnam is home to many markets, all allowing for the best fabric and textiles to be included in clothing, as well as a great spot for tourists to immerse themselves in one of Vietnams biggest successes.